SITHCCC020 – Work effectively as a cook assessment answers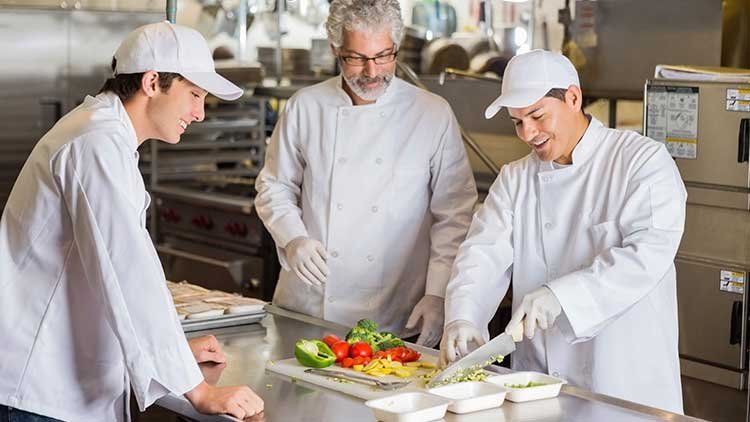 Get SITHCCC020 Work Effectively as a Cook Assessment 1 Answers
Australian assignment help is best in providing SITHCCC020 work effectively as a cook assessment 1 answers with its best expert in the team. SITHCCC020 is an important unit that is useful in developing skills and knowledge required to work as a cook. All the important functions of preparing cook till serving to the end customer is required to be managed and it includes all aspects of organising, preparing and cooking a variety of food items. The unit is therefore applicable to cooks working in the hospitality industry and catering organisations. The unit is applicable to individuals that work under the guidance of senior chefs. It is important to achieve competency in SITXFSA001 use hygienic practices for food safety in order to achieve competence in SITHCCC020 unit. There are experts available at Australian assignment help that have achieved competencies in both these units and they can therefore provide highly relevant and appropriate answers to the questions based on this unit.
Key Sample Questions for SITHCCC020 Qualification
It is important for students undertaking the SITHCCC020 unit to answer questions that judge their understanding about working effectively as a cook. It is quite essential for students to provide appropriate and relevant answers to the question in order to qualify in this unit. Some of the important sample questions that are essential to qualify this unit are indicated below:
Explain how you organise and prepare for service across various meal periods and food types. Include in your answer: breakfast, lunch, dinner and function service periods.
How do you multi-task to ensure you and your team meet the needs of the customer in a timely manner?
Outline your end of shift procedures.
Describe how you incorporate safe food and hygiene work practices.
The experts of Australian assignment help can provide highly relevant and appropriate answers to all the above questions. They have successfully completed them during their study and they can therefore provide the most relevant answer to support your qualification.
Key Elements and Performance Criteria of SITHCCC020 Unit
Student can achieve competency in SITHCCC020 unit by way of satisfying the important elements and key performance criteria as indicated below:
1) organise and prepare for food service or production: After completing this unit, the candidate must be able to organise and prepare for food service, appropriately calculate commodity quantity and requirements for quality and style according to recipes, liaise with other team members, and complete food organisation and preparation as per service requirement.
2) cook and present menu items for food service or production: The candidate must be able to make the selection of appropriate commercial equipment in order to produce menu items, and able to cook menu items as per menu type and service style, and follow workplace safety and hygiene procedures, and maintain cleanliness in the work environment.
3) complete end of shift requirement: The candidate must be able to complete the end of shift procedures as per organisational procedure and store food items appropriately and participate in handover processes.
Get the assignment makers in Australia to receive the most appropriate answers to SITHCCC020 work effectively as a cook assessment