SITHCCC007 – Prepare stocks, sources and soups assessment answers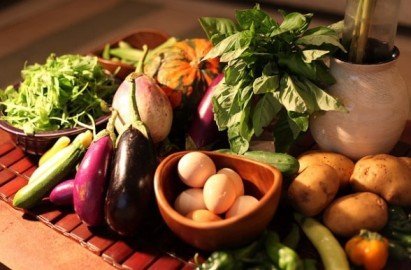 Get SITHCCC007 Assessment Answers, Assessment 1 Answers, and Quiz Answers
Australian assignment help provides SITHCCC007 to prepare stocks, sources and soups assessment answers and quiz answers at affordable rates. SITHCCC007 is an important unit that involves preparation of stock, sauces and soup and the unit is quite helpful in developing skills and knowledge essential in preparing various types of stocks, sauces and soups following standard recipes. The ability needed in selecting and preparing ingredients and to use appropriate equipment is developed with this unit. In order to achieve competency in this unit, it is important to gain comprehensive understanding and success in SITXFSA001 use hygienic practices for food safety. The unit is therefore applicable in case of cooks working in the hospitality industry which includes restaurants, health establishments, function caterers etc. The experts of Australian Assignment Help have gained sufficient competency in providing appropriate SITHCCC007 answers to ensure success of students.
Sample Questions that Need to be Answered in SITHCCC007 Assessment Unit
Achieving competency in the SITHCCC007 unit requires a student to answer important questions related to preparing stocks, sauces and soups. Some of the important questions that need to be answered as a part of achieving competency in this unit are:
1) Define what a stock is, and its purpose?
2) Describe the characteristics of a good quality stock?
3) What may cause a stock to become cloudy?
4) When preparing stocks how should bones be prepared before use?
5) What are the key points of care which should be considered when preparing stocks?
6) What should you do after having prepared stocks, sauces and soups if you had surplus or byproducts?
7) What are the methods to solve problems relating to stocks which are bitter, cloudy, lacking colour or lacking flavour?
8) How do you make stock sauces and soups?
The experts of Australian assignment help are competitive enough in providing most relevant answers to the above questions.
Key Elements and Performance Criteria of SITHCCC007 Assessment Unit
Some of the important elements and key performance criteria in achieving success in SITHCCC007 unit are:
1) select ingredients: The candidate must be able to confirm the food requirements, calculate ingredients required for the food preparation, identify the ingredients for stocks, and check perishable supplies for spoilage.
2) select, prepare and use equipment: The candidate must be able to select the size of equipment, and must use equipment safely as per manufacturer's instructions.
3) portion and prepare ingredients: The candidate must be able to assemble ingredients, clean and cut ingredients as required, and minimise waste in order to achieve profitability of food items prepared.
4) prepare stock, sauces and soups: The candidate must be able to follow standard recipes, use flavouring and clarifying agents, and make food quality adjustment within scope of responsibility.
5) present and store stock and soups: The candidate must be able to present soups in an appropriate way, add garnishes according to recipes, and store dishes in an appropriate environmental condition.